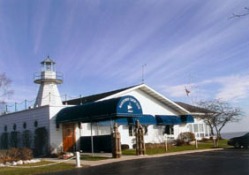 Welcome

To the official website of the Manitowoc Yacht Club. Founded in 1896, the Manitowoc Yacht Club is one of the oldest sailing organizations on Lake Michigan. The Manitowoc Yacht Club joined the Lake Michigan Yachting Association in 1946 and today is the fifth oldest club in that association. The club is currently a member of the US Sailing organization. I welcome you to explore our website, and invite you to contact us for information on how to get involved. Our organization offers vast social opportunities, great on the water activities, and we enthusiastically welcome new members.


In the coming weeks, and all through the year, don't forget to check back for new and exciting updates. Our membership committee is taking on new roles this season, and our social activities are ever expanding. The Waves, the MYC newsletter is a great way to keep in touch with what we have to offer.

Special thanks to the members of the Manitowoc Yacht Club for making this organization the greatest to be found and for the continued efforts of our tireless volunteers who make this happen for us all. To the non-members who are exploring this website, you have found the Manitowoc County organization that nurtures and supports your passion; sailing. I wish to extend a warm welcome and a sincere invitation to join us. You'll be happy that you did.
---